Deep Map Reading Game
Blurb: Explore your interior life through your buddy's map making. In pairs, you'll be making maps and journeys unseen, until the meaning is revealed.

Players: 2 or 4 players (currently sighted or partially sighted, with some fine motor dexterity)
Play Time: 15-30 mins depending on player number & conversation.
Equipment: Each player brings:
video and audio chat if online play, a shield to hide the maps if in-person play.
a sheet of paper to draw on (A4/Foolscap/Letter is good), or dirt or sand if you're outside.
a little piece of paper to write your own note on.
a drawing implement (pen, pencil, or texta/marker).
Example Map: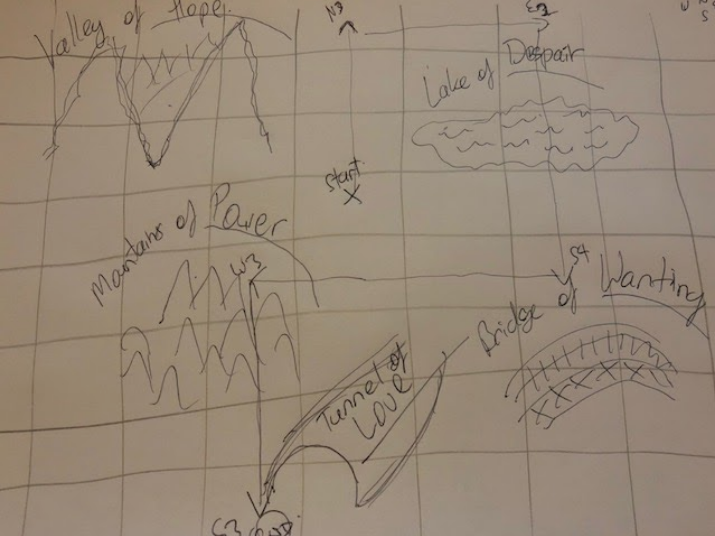 Download
Download
DENA_Deep Map Reading Game.pdf
304 kB